Categories
View Dashboard > Categories
You can select a category for a post from the post editor page.
Categories on Home page​
You can add categories section on your blog's homepage.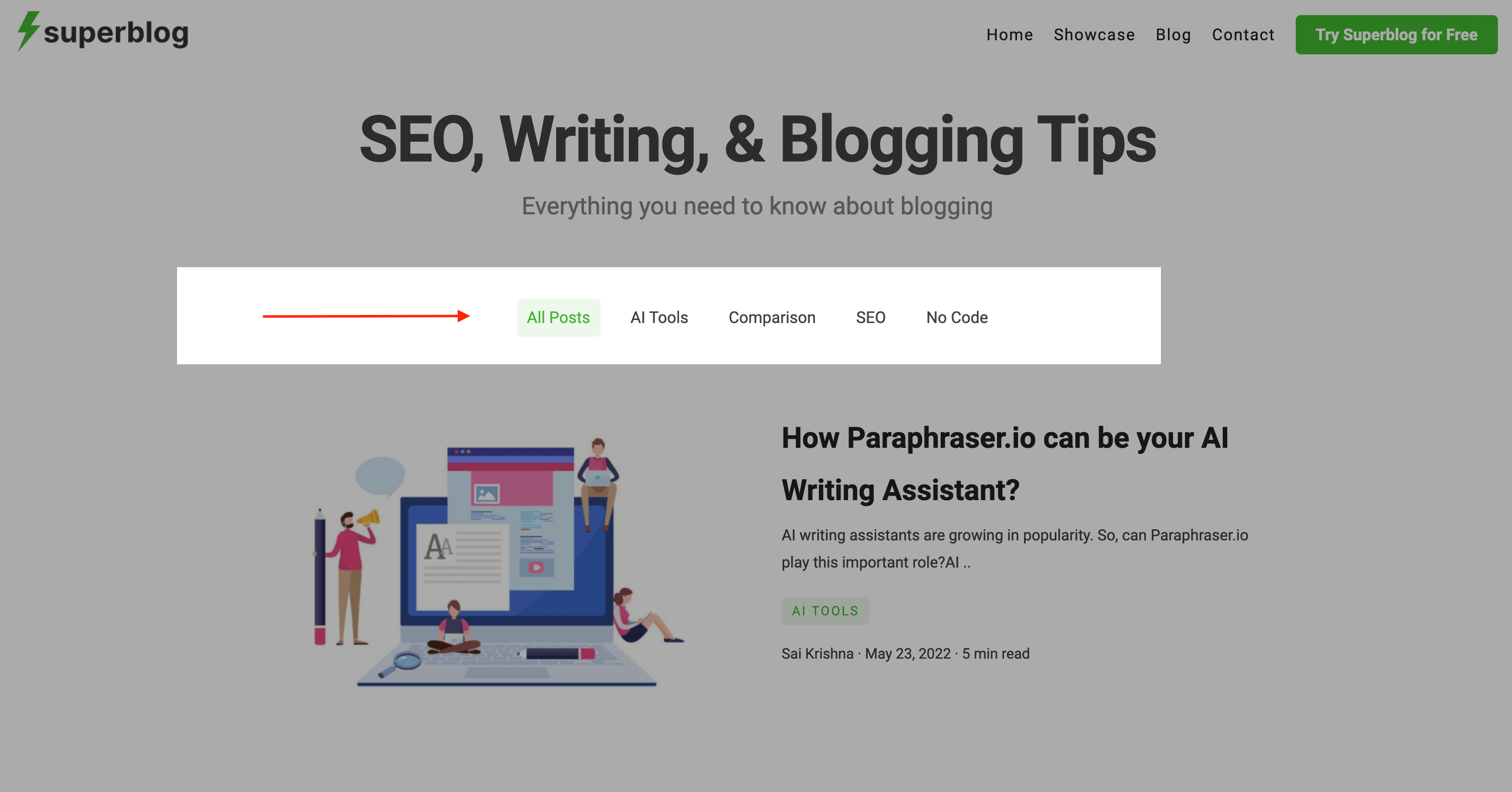 How to configure​
Visit View Dashboard > Settings > Advanced section
Note​
If a post has no category assigned then the first tag of the post is displayed below the post title on the homepage.