Create an account
To use Superblog, you need to have a valid email address. To explore the product, we offer you a free 14-day trial. No credit card is required to sign up for the trial.
There are no restrictions during trial-period. You can connect your domain to your Superblog and start publishing posts. However, there are few sensible limitations to prevent abuse of the platform.
Signup / Login​
Superblog uses passwordless login. You don't need to signup with a username/password for Superblog. You can simply login with your Google account or use any email address to receive a magic link to login. Your account is created automatically.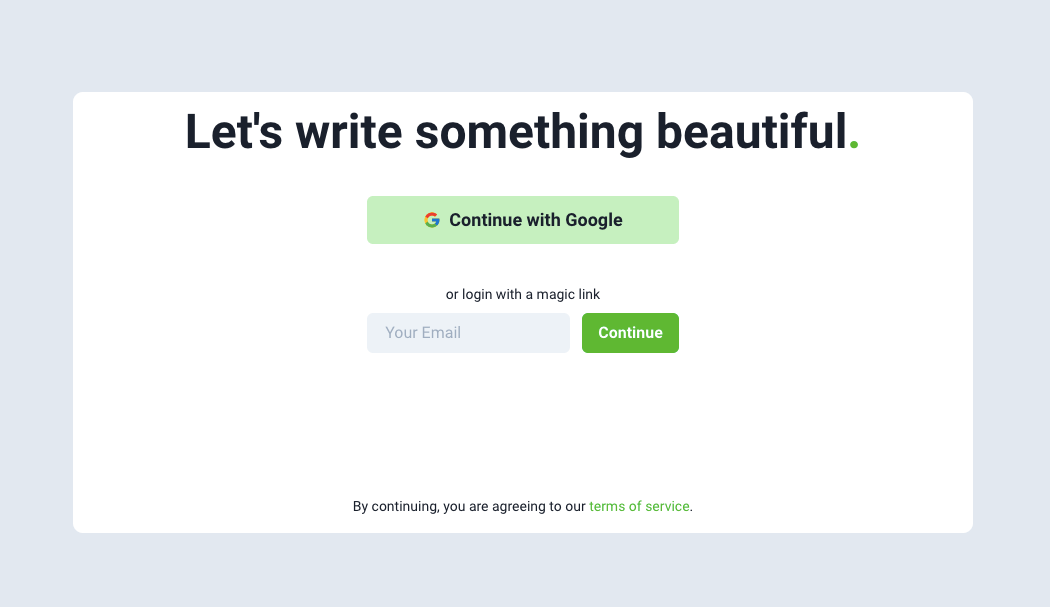 Magic Link​
If you enter your email address to login to Superblog then you will receive an email with login link. Click on the "Login to dashboard" button.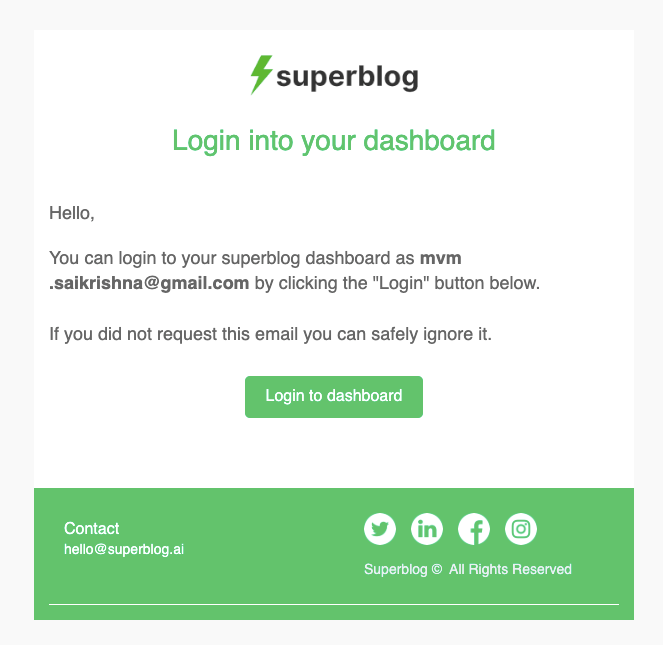 Note​
This link is valid for 24 hours only. You can request 3 magic links in a 24 hours window. If you try to request more links then you will be shown an error: Exceeded logins attempt.